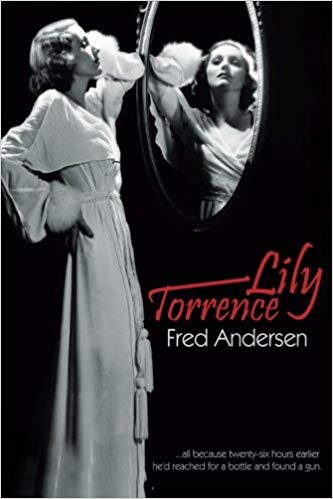 Lily Torrence
Paperback – December 10, 2016
A tale of ambitious and unscrupulous movie people (from the lowest to the highest) trying to hide their past sins while ensuring their future success.
(201 pp. perfectbound: $11.49)
If you enjoy jumping into this bygone era then this should be on your reading list. The author does a stand up job of placing you into the time, the atmosphere and the story.

Jennie Reads
Lyman Wilbur might write about a hard-boiled sleuth, but he is about as far from that in real life as a guy can get. When he's offered a job at Colosseum Studios, helping to put his latest crime novel onto the silver screen, he falls deeper and deeper into a world where lies, blackmail, and murder are part of real life. And maybe he should know better than to ask too many questions, especially when powerful people are willing to commit murder and extortion to protect their secrets, but a young girl has been killed—and it just seems to Lyman that he's the only one willing to find out the real story.
I read this book in a single sitting, enjoying how the book flowed from one scene to the next and the way secrets and lies wove in and out of the story.

Amazon Reader